THE INN OF THE SEASONS
New Years Eve Dinner Menu
Saturday, December 31, 2022
Seating Dinner from 3:00 pm – 9:00 pm
Call for reservations  315-492-4001
Entrees
Surf and Turf
Our Filet Mignon or New York Strip Steak served along side an 7-8 ounce cold water lobster tail-served with potatoes and vegetable.
$100 with Filet Mignon / $97 with New York Strip Steak
7-8 ounce Cold Water Canadian Lobster Tail
A 7-8 ounce Cold water lobster tail is broiled served with rice, vegetable and drawn butter.
$65
Filet Mignon
A thickly cut "Choice" beef filet is wrapped in bacon and grilled to perfection, served with augratin potato and vegetable. Complimentary fried onion straws, if desired.
$48
Certified Angus Beef ® New York Strip Steak
Certified Angus Beef ® (CAB) brand defines the standard by which all beef is measured. Our CAB 12 ounce New York Strip steak is Char-grilled to your liking and served with sautéed, truffle buttered Crimini mushrooms, au gratin potatoes and green beans.
$45
Veal Osso Buco
Meaty veal shanks braised fork tender in a wine and vegetable stock – served with augratin potatoes and vegetables.
$48
Roast Lamb Rack
Herb crusted Lamb Rack is roasted to medium and served with a our housemade Bordelaise, au gratin potatoes and vegetable.
$50
Center Cut Pork Chop
A Center Cut Pork Chop is char grilled topped with a maple horseradish glaze served with au gratin potatoes and vegetable.
$30
Stuffed Chicken Breast
Breast of chicken stuffed with mushrooms, spinach, brie cheese, garlic, oregano, basil, thyme and Dijon mustard wrapped in puff pastry, baked to perfection served with a Dijon cream sauce, potato and vegetable.
$32
Baked Haddock Gratin
Fresh Haddock Fillet is topped with a Romano and Cheddar Cheese gratin and baked until golden brown – served with rice and vegetable.
$35
Cajun Salmon
Lightly cajun seasoned salmon fillet is topped with a whole grain mustard honey sauce-served with rice and vegetable.
$35
Crab Stuffed Shrimp
3 Jumbo (U-10) shrimp are stuffed with a lump crab filling, baked served rice and finished with lemon butter.
$35
Ravioli Platter
Homemade Ravioli stuffed with ricotta cheese – served with our house made marinara sauce – topped with grated Romano cheese.
$30
All the above entrees served with mixed breads and butter.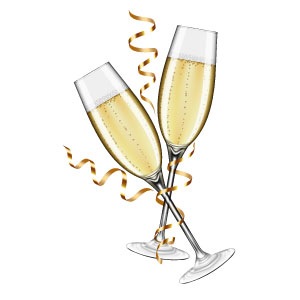 Desserts
Butter Pecan Tart
Pumpkin Cheesecake in a Gingersnap Crust
Apple Crumb Pie
Chocolate Peanut Butter Cream Cheese Mousse Cake in a Graham Cracker Crust
Carrot Cake with Cream Cheese Frosting
Chocolate Truffle Cake with Chambord and Vanilla Sauces
Whole desserts, quarts of soup, half and full pans of our au gratin potatoes also available ToGo. Please call 315-492-4001 for pricing and pre-ordering.