THE INN OF THE SEASONS

Christmas Eve Dinner Menu
Saturday, December 24, 2022
Sold Out
Serving Dinner from 4:00 pm – 8:00 pm
Call for reservations or to place take-out orders 315-492-4001
Soups, appetizers and Salads
French Onion Soup
Our special recipe topped with toasted croutons, and melted Gruyere cheese.
$7.50 Bowl $6.50 Cup
Shrimp Cocktail
3 Poached Jumbo Wild Caught White Shrimp served with cocktail sauce and lemon.
$17
New England Rock Shrimp Chowder
Tender Florida Rock Shrimp, potatoes, carrots, celery and onions simmered in a cream laced clam broth topped with oyster crackers.
$8 Bowl $7 Cup
Roasted Butternut Squash Ravioli
Fresh pasta dough is filled with a savory roasted butternut squash and ricotta cheese filling – finished with butter sauce and Reggiano Parmesan.
$15
House Salad
Our mixed lettuces with carrots, tomatoes, red onions and croutons. with your choice of our house made dressings.
$8
Caesar Salad
Crisp romaine lettuce tossed in the classic dressing of garlic, virgin olive oil anchovies, mustard and freshly grated Romano Cheese.
$8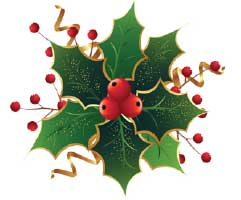 Entrees
Center Cut Pork Chop
A Center cut Pork Chop is char grilled topped with a maple horseradish glaze served with augratin potato and vegetable.
$48
Cajun Salmon
Lightly Cajun seasoned salmon fillet is topped with a whole grain mustard honey sauce-served with rice and vegetable.
$35
Filet Mignon
A thickly cut "Choice" beef filet is wrapped in bacon and grilled to perfection, served with au gratin potato and vegetable. Complimentary onion straws, if desired.
$48
Veal Osso Buco
Meaty veal shanks braised fork tender in a wine and vegetable stock – served with au gratin potatoes and vegetable.
$48
Roast Turkey
Fresh Roasted Turkey with dressing, gravy, cranberry sauce, au gratin potatoes and vegetable.
$34
Bone-In Ham
Bone-in ham is roasted low and slow, sliced and served with a side of cranberry-Burgundy wine sauce, au gratin potatoes and vegetable.
$34
Baked Haddock Gratin
Fresh Haddock Fillet is topped with a Romano and Cheddar Cheese gratin and baked until golden brown ­ served with rice and vegetable.
$35
Vegan Marinara
Vegan friendly, our house Marinara is San Marzano tomatoes, garlic onions, fresh basil and Italian herbs simmered together – served over Capellini Pasta
$25
All the above entrees served with house salad, mixed breads and butter.
Desserts $8.50
Butter Pecan Tart
Pumpkin Cheesecake in a Gingersnap Crust
Apple Crumb Pie
Chocolate Peanut Butter Cream Cheese Mousse Torte
Carrot Cake with Cream Cheese Frosting
Chocolate Truffle Cake with Chambord and Vanilla Sauces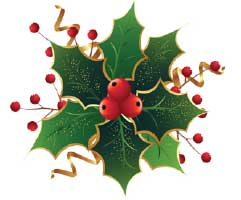 Whole desserts, quarts of our New England Rock Shrimp Chowder, half and full pans of our Au Gratin Potatoes are also available To Go. Please call for pricing and to pre-order.